Miami is one of my favorite cities for various reasons. The weather, the beaches, Winter Music Conference, the neighborhoods and of course the food culture.
As Miami's culinary scene continues to thrive, the city is also making a name for itself in the bar industry. With a variety of options, there's sure to be a fantastic bar nearby that can cater to your mood and preferences. From chic wine bars and secretive cocktail spots to laid-back waterfront bars and classic dives, Miami's bar scene has something for everyone. Whether you're in the mood for a night out or just a relaxing drink, you're guaranteed to have a great time at one of the best bars in Miami.
Here's are list of the cool bars in Miami.
Cafe Le Trova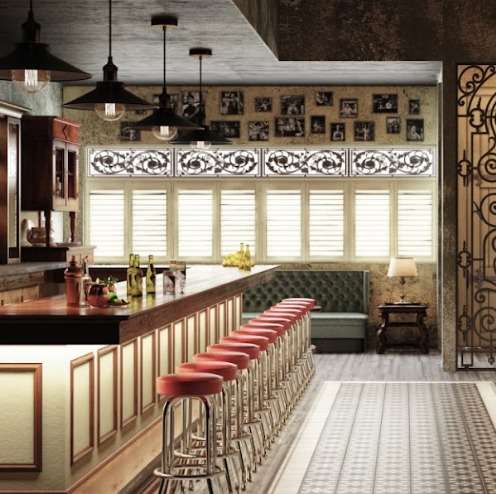 La Trova, a Cuban bar in Little Havana, is known for its fantastic cocktails and electrifying atmosphere. It was ranked 28th on the 2021 World's 50 Best Bars list. The bar is tended by the talented cantinero Julio Cabrera, who serves up stiff rum-based drinks and handcrafted mojitos that keep guests coming back. La Trova is a popular spot among locals and tourists alike, offering live music and reasonable drink prices. On Fridays and Saturdays, the backroom transforms into a neon-lit 80s-themed party, starting at midnight. This nostalgic Cuban spot is a must-visit for those seeking a unique drinking experience.
971 SW 8th St, Miami, FL 33130, United States
Lost Boy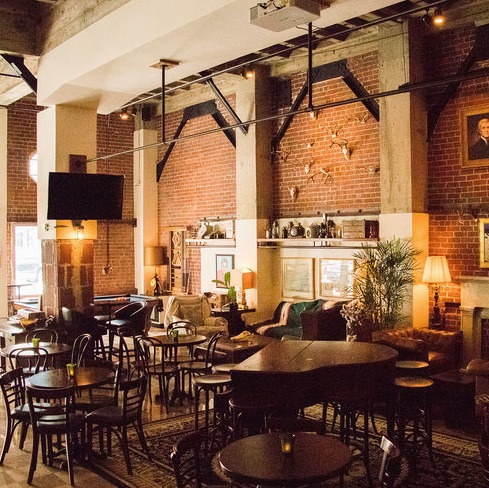 This casual Americana-style saloon has a laid-back and sports-oriented atmosphere, but it takes its drinks seriously with a range of microbrews, artisanal cocktails, and rare spirits. Play a game of darts or pool while sipping on your drink, then lounge in one of the quirky and eclectic chairs surrounding the decorative upright piano. Experience a cozy and vintage atmosphere, with gin and tonics that are better than what you could ever make at home.
157 E Flagler St, Miami, FL 33131, United States
https://www.lostboydrygoods.com/
Terras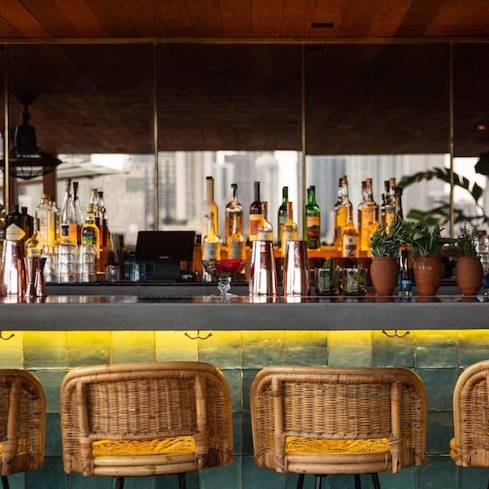 Located in the East Little Havana neighborhood, Terras is a must-visit for anyone looking for an unforgettable bar experience in Miami. The bar's stylish and sophisticated atmosphere is accented by its stunning views of the city's skyline. As you soak in the views, enjoy live music performances that add to the overall ambiance.
The bar's menu features a variety of delicious Latin-American street dishes, each one bursting with flavor and guaranteed to leave you satisfied. Start with their Black Bean Dip or Plantain Chips, and then move on to their signature dishes like the Frita Burger, Shrimp Ceviche, or Pollo Tacos.
528 SW 9th Ave, Miami, FL 33130, United States
https://www.lifehousehotels.com/hotels/miami/little-havana/restaurant/terras
The Sylvester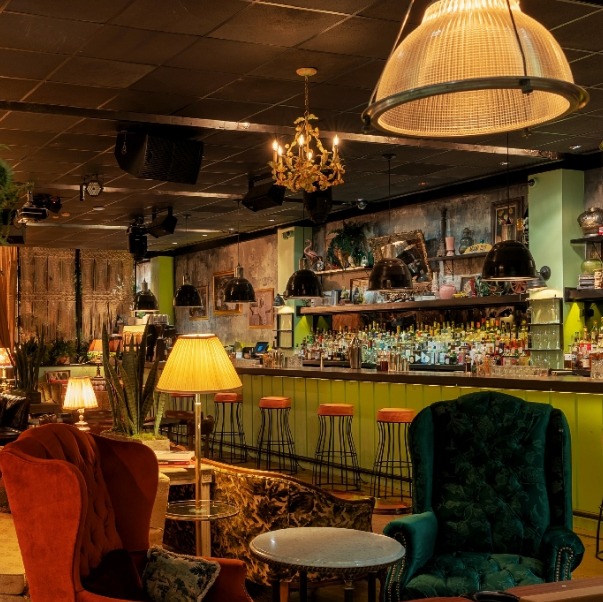 This charming, low-key bar exudes vintage charm with its eclectic mix of old-school couches and nostalgic Florida accents. With a vibe reminiscent of the TV show "Golden Girls", the Sylvester bar feels like hanging out at a friend's house, complete with expertly crafted cocktails and tropical wallpaper. While sipping on your drink, you can enjoy a game of pool, play on the pinball machine, or even dance the night away as the night goes on. Just be careful not to spill anything on the cozy furnishings!
3456 N Miami Ave, Miami, FL 33127, United States
https://www.thesylvesterbar.com/
Spanglish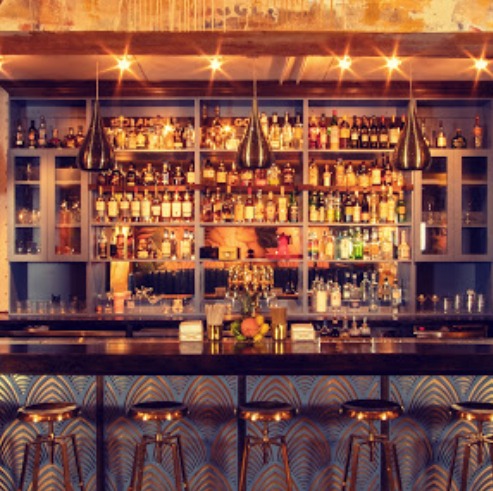 The eclectic Wynwood bar seamlessly blends various influences to create a unique atmosphere. Its art deco design, featuring artwork by Tatiana Suarez and street art in the form of prohibition-era posters and graffiti by Brazilian artist Tiago Magro, transports you to the golden age of architecture in New York, Havana, and Miami. The bar's flair bartenders put on a show as they craft instagrammable cocktails like the Cafetera Old Fashioned, made with 1888 Aged Rum, cigar bitters, and cold brew coffee reduction, served from a coffee moka pot. The bar boasts an impressive collection of sipping spirits, including rums from around the world, mezcals, tequilas, and whiskies.
2808 N Miami Ave, Miami, FL 33127, United States
Dante's Hifi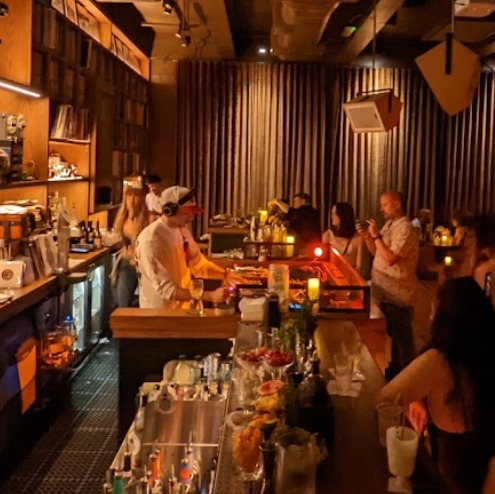 Dante's HiFi, Miami's first vinyl listening bar, is a small and intimate venue that places equal importance on music and drinks. Inspired by Japan's 1950s listening bars, Dante's HiFi brings people together to explore new music through a state-of-the-art sound system and a collection of nearly 8,500 vinyl records selected by musical director and DJ Rich Medina. Unlike traditional bars, Dante's HiFi requires a seat for all visitors and even offers membership options for the most dedicated music lovers. The bar accepts reservations, making it a cozy and exclusive spot for Miami's music-curious community.
519 NW 26th St, Miami, FL 33127, United States
The Anderson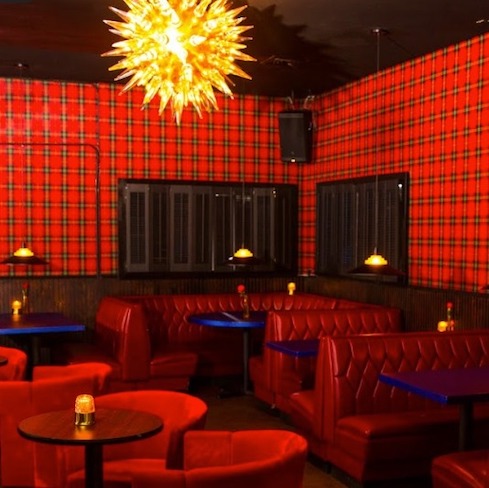 Anderson bar is a stylish, multi-themed venue that offers a unique and dynamic dining experience. With a seasonally rotating menu, live jazz on Sundays, and a Brooklyn-meets-Vegas aesthetic, Anderson has something to offer everyone. The recently expanded venue has multiple indoor and outdoor spaces, as well as an El Toro Taco truck out back for a touch of Mexican flavor. Happy hour, from 5pm to 8pm on weekdays, features half-off all drinks, making it a great choice for an evening out.
709 NE 79th St, Miami, FL 33138, United States
El Salon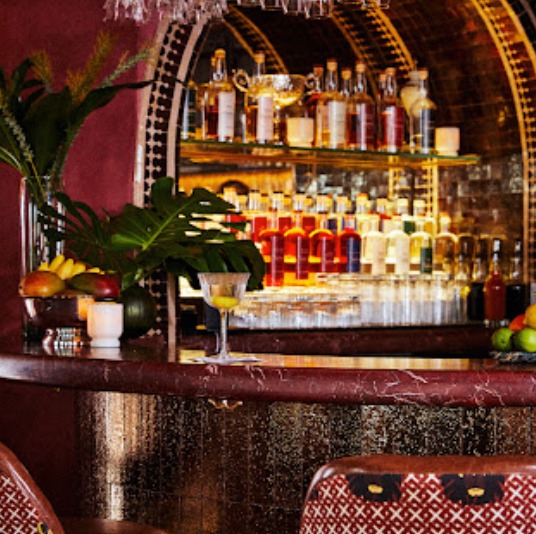 El Salón is a quiet speakeasy located on the ground floor of the Esmé Miami Beach boutique hotel. The bar boasts a luxurious atmosphere with plush booth seating, ceramic tiles, natural stone countertops, and wooded ceilings, making it the perfect spot for a romantic date or an indulgent nightcap. El Salón offers a unique drinking experience with its own blends of spirits, as well as a comprehensive list of refined cocktails that are simple yet sophisticated.
1438 Washington Ave, Miami Beach, FL 33139, United States
https://www.esmehotel.com/dining/
We hope you enjoyed our list of the top bars in Miami for 2023. Be sure to check out our extensive Miami Happy Hour list as well. It's got 60 menus all on one page.